My Motivation in Life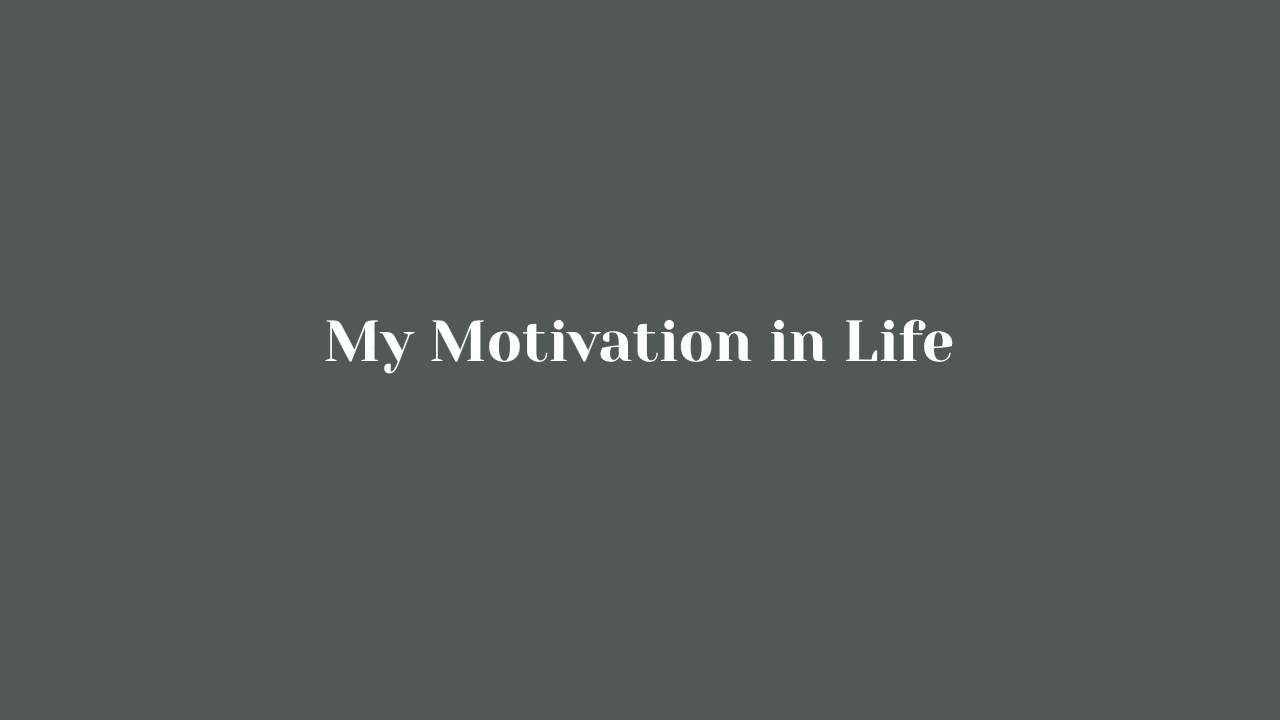 It is well known fact that anyone who has nothing to die for has no reason to live. I have held the drive of doing the best. My foremost motivation is perform the best whatever the life stage it is. . It is not a small thing to live up to such standards. In the path to success, there are myriad of obstacles. In order to fulfill the dreams all the difficulties must be mounted. Having this insatiable thirst for excellence, I hold much resolve to succeed in all my undertakings. A happy family with beautiful children is a vision that tarries long in my mind. Therefore, I t want to be the best I can be in my school life. This is a crucial step that I have to take before getting out in the field to look for that perfect mate. I am an ardent believer in the institution of marriage. I therefore would take nothing less than what is traditionally defined as marriage. A marriage has to be between a man and a woman. They must have mutual love for one another, responsible enough to raise a family (Silva, 2012).
It is important to mention that in my entire life experience has always been awesome, except for some escapades which I would like to forget as fast as possible. I have the most loving family in the world. Additionally, I have friends who spiced up my whole life. My teachers have consistently guided me through my education, preparing me for the life of adulthood. Even though sometimes they have been overbearing, it is imperative to state they have shaped my attitude to life in a manner that no one else could. Through there discipline, they have made it clear that they care and take into consideration my interests.
It is natural that the beliefs a person has will always influence how they define themselves. The manner of definition leads to an emotional state which in turn defines the behavior of the person. As for me, the weirdest experience I have had is a racial salvo that was fired at me in my early years of school. Since then, I held the belief that all who belong to other races are racists. However, experience, which is the best teacher, has taught me that, in every society there are both good and no so good people. Some are tolerant, others are very radical. Therefore, I see people not as a group or race but as individuals. This has helped me to interact in a better way with others (Silva, 2012).
References
Silva, J (2012). Reprogram Your Mind: The Power of Belief Systems. Booktango: Bloomington.